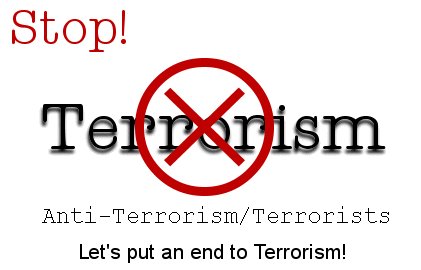 Codes / Join / Edit / List / Home / TFL.org / THL.org

Welcome
...to Stop! Do you support the Anti-Terrorism Movement? Are you sickened by Terrorism and Terrorists? If you hate these senseless acts of violence and/or the people responsible for them, like I do, and are in support of those fighting for the cause to put an end to all acts of Terrorism, navigate using the links above, and join.


Latest update: 20th April 2021
Welcome, Nicki Faulk There are 566 current members, and 1 waiting to be added.
Affiliates (wanna)?

Info
This listing opened on January 21, 2004 and is owned by Demora. Thank you to my host! ♥